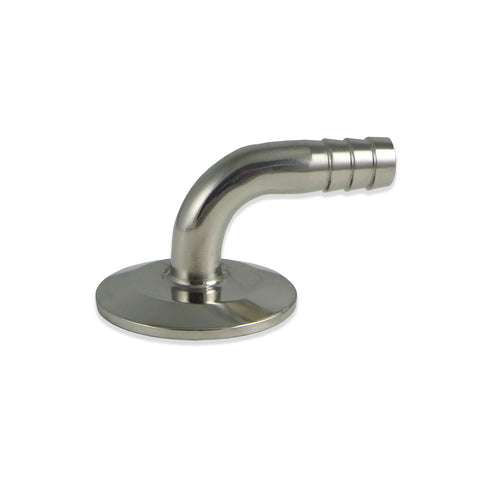 Ss Brewtech Stainless Steel 1/2" Barbed Elbow - 1.5" TC
The Stainless Steel Ss Brewtech Barbed Elbow is designed to connect 1/2" tubing to a 1.5" Tri-Clamp fitting.
Crafted from high-quality stainless steel, this elbow offers exceptional durability and corrosion resistance. Its precise engineering ensures a secure and leak-free connection, making it ideal for use in the brewing industry. Whether you're connecting hoses in your brewery or setting up a homebrew system, this barbed elbow provides reliable performance and peace of mind.
Specifications:

Stainless Steel (304)
90° Elbow
Works with 1/2" ID tubing
Works with 1" & 1.5" TC fittings
---
We Also Recommend