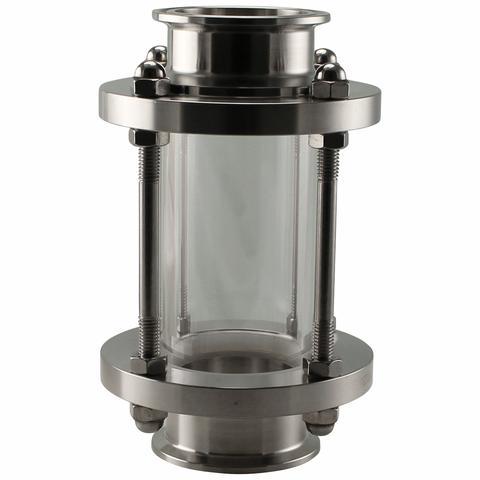 Stainless Steel Tri-Clover Sight Glass 4" TC
This 4" Tri-Clover Sight Glass is made from high-quality stainless steel and is designed to give you a clear view of the liquid inside your tank or fermenter. It attaches to a standard 4" TC connection and provides a reliable and durable solution for monitoring your liquid levels.
The sight glass is easy to install and can be easily removed for cleaning and sanitizing purposes. Its sturdy construction ensures that it can withstand the rigors of a commercial brewery or industrial setting.
Specifications:

Stainless Steel (304)
4" TC Flanges
Fully serviceable
Works with 4" TC fittings

---
We Also Recommend