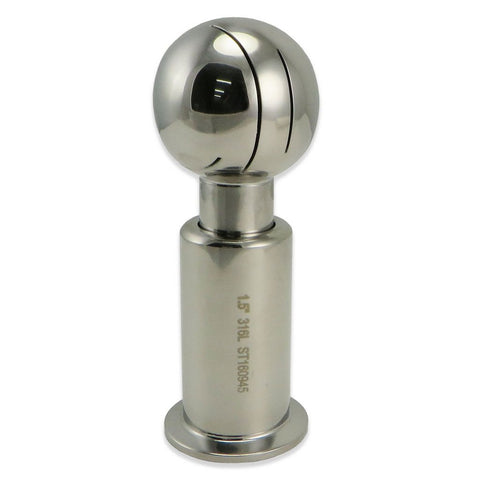 Stainless Steel 316 Tri-Clover Rotating CIP Spray Ball 2" TC
This stainless steel 316 tri-clover rotating CIP spray ball is designed for use with a 2" TC connection. It is commonly used in the cleaning-in-place (CIP) process in the food and beverage industry. The rotating spray ball design allows for thorough and efficient cleaning of tanks and equipment. Made from durable stainless steel 316, it is resistant to corrosion and can withstand high temperatures and harsh cleaning chemicals. The tri-clover connection ensures a secure and leak-free attachment to other 2" TC components.
Specifications:

Stainless Steel (316)
360 degree and 10 ft of cleaning coverage
Optimum Operation: 25 GPM @35 PSI

Requires opening of 2 1/4" or bigger
Works with 2" TC fittings
Fits standard commercial kegs
Please note: Screen gasket is necessary to block particles and prevent clogging.
---
We Also Recommend