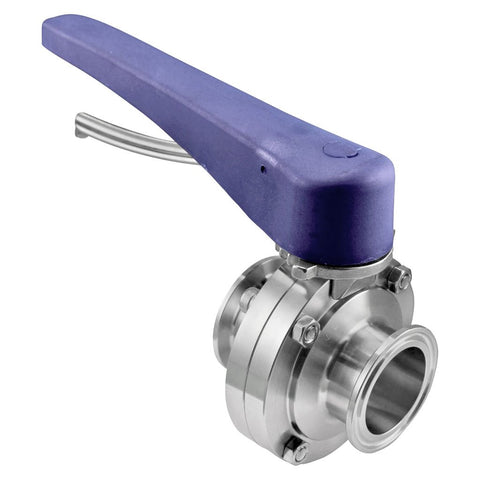 Stainless Steel Tri-Clover Butterfly Valve Squeeze Trigger 2" TC
The Stainless Steel Tri-Clover Butterfly Valve with Squeeze Trigger is a convenient and efficient tool for controlling the flow of liquids or gases in a brewery or distillery system. It features a 2" TC connection, making it compatible with other tri-clover fittings.
The squeeze trigger design allows for easy and quick operation of the valve, providing precise control over the flow rate. The stainless steel construction ensures durability and resistance to corrosion, while the butterfly valve design allows for smooth and efficient flow without causing turbulence or pressure drop.
Specifications:

Stainless Steel (304)
2" TC Flanges
Squeeze Trigger Lock
5 3/4" High

Fits standard commercial kegs
Works with 2" TC fittings
---
We Also Recommend