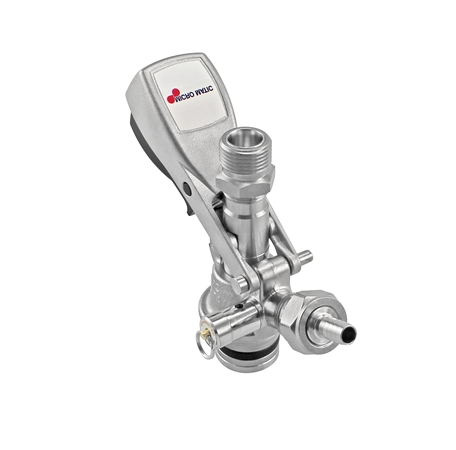 Micro Matic Keg Coupler Sanke U Ergonomic Handle SS Probe [G408]
This Micro Matic keg coupler is designed specifically for use with Sanke Ukegs. It features a gas barb with a 5/16" OD, although you will require a hex nut, tailpiece, and neoprene washer for your beer lines.
Additionally, this coupler is equipped with a built-in pressure relief valve that is pre-set to 55 PSI. It also includes a manual pull ring for easy operation.
The ergonomic handle of this coupler ensures effortless tapping of your keg. Furthermore, it is constructed with a stainless steel probe for durability and reliability.
---
We Also Recommend