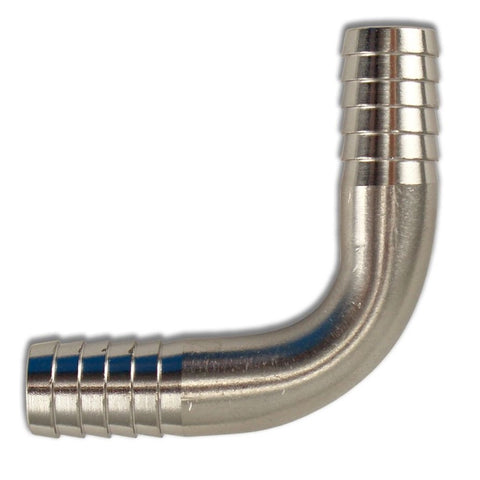 Stainless Steel Barbed Elbow - 3/8"
When it comes to stainless steel barbed elbows, reliability and durability are essential, and that's exactly what you get with our 3/8" Stainless Steel Barbed Elbow.
Crafted from high-quality stainless steel, this elbow fitting provides excellent strength and corrosion resistance. It's designed to easily connect tubing with a 3/8" OD, ensuring a secure and leak-free connection. Whether you're working on plumbing, beverage dispensing, or other applications, this barbed elbow is the perfect choice for reliable and long-lasting performance.
---
We Also Recommend