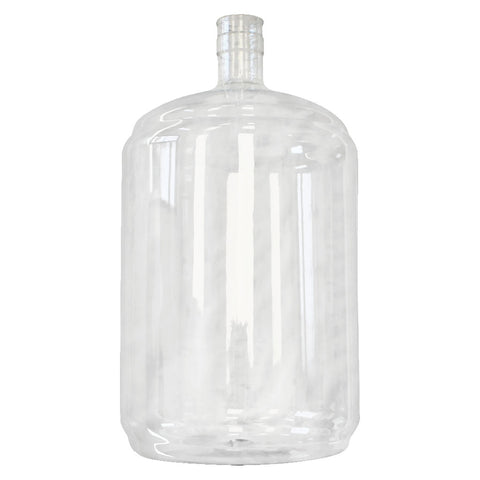 P.E.T. Plastic Carboy - 5 Gallons
This Carboy is a versatile and durable solution for all your fermentation needs. Made from P.E.T. plastic, it offers a lightweight and transparent design, ensuring you can easily monitor and adjust the fermentation process. With a generous capacity of 5 gallons (18.9 litres), it provides ample space for both primary and secondary fermentation.
The P.E.T. plastic construction not only makes it easy to clean but also prevents any unwanted flavors from leaching into your brew. Compatible with stopper #10, this Carboy is a reliable choice for any passionate brewer seeking outstanding quality and functionality.
Specifications:
BPA Free Food Grade Plastic
5 Gallon (18.9 Litre)
Hole fits any #10 stopper
Will also accommodate carboy caps
---
We Also Recommend