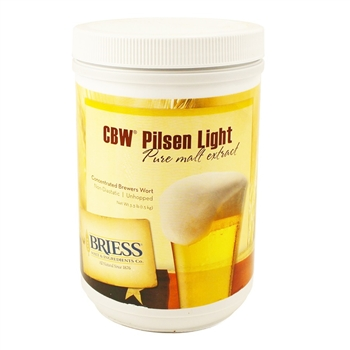 Briess Liquid Malt Extract (LME) Syrup - CBW Pilsen - 3.3 lb
Obtaining the trademark crispness of Pilsner lager beer doesn't necessarily require the use of authentic Pilsner grain malt.
Using this CBW Pilsen Liquid Malt Extract, you will get the same light bready flavour, very light coloured wort, and immense flexibility in terms of recipes in an easy-to-use package. All you need to do is add the extract to the boiler, and you get excellent quality wort without having to mash any grains at all.
Colour: Lovibond° 1.5 - 3.0 (EBC° 2.5 - 6.5)
---
We Also Recommend