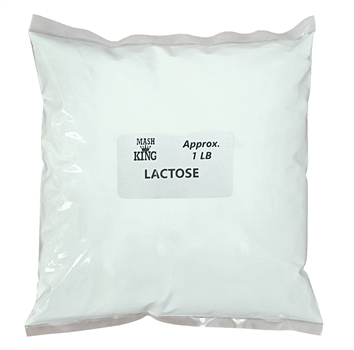 Lactose (Approx. 1lb)
If you want to impart a distinct sweetness to your Stout, Brown Ale or experimental IPA without relying on Crystal malts with their pronounced caramel flavours, Lactose is just the thing you need in your brewing inventory.
Also known as milk sugar, lactose is one of the few types of sugar that isn't processed by brewers yeast during fermentation. As a result, the distinct sweetness of sugar persists throughout the fermentation into the final product, giving the beer a nice, sweet flavour, fuller body and a pleasant silky mouthfeel.
---
We Also Recommend