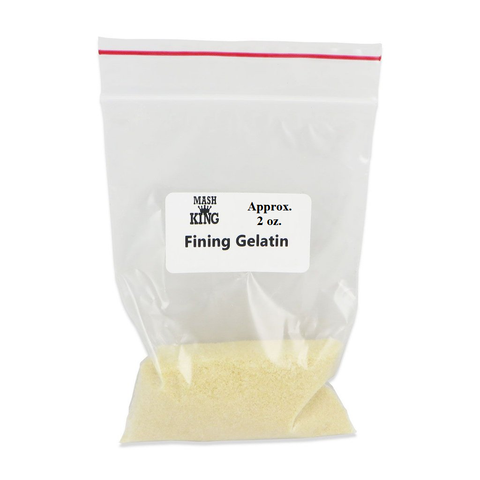 Fining Gelatin - Approx. 2 oz
Stop worrying about hazy brews and stock your brewing inventory with some Fining Gelatin. Gelatin is a rather popular option for eliminating haze and improving the clarity in beers and wines due to its unparalleled effectiveness. It promotes precipitation of proteins and polyphenols responsible for most types of haze in a beer, and works with virtually any type of beer.

Just use it after fermentation and prior to bottling or kegging for the best results, and you will certainly notice a difference in your brew's appearance.
---
We Also Recommend