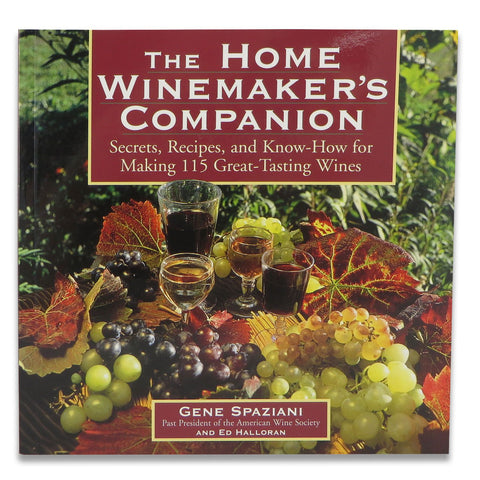 The Home Winemaker's Companion - Gene Spaziani
Gene Spaziani is the past president of the American Wine Society with 40 years of experience as a home wine maker. Ed Halloran is a freelance writer, college professor and a television commentator.
Together they bring you this complete and comprehensive book on the fine art of making wine. It is entitled the Winemaker's Companion for a reason, because it brings you secret recipes and the know-how for making 115 great wines.
If you grow your own grapes or are using a juice or wine kit it makes no difference. Complete instructions are given to accomplish them all. Instructional books can often be boring and hard to read. These men have brought instruction and enjoyable reading together in this volume along with images to help walk through the step by step. Enjoy!
---
We Also Recommend