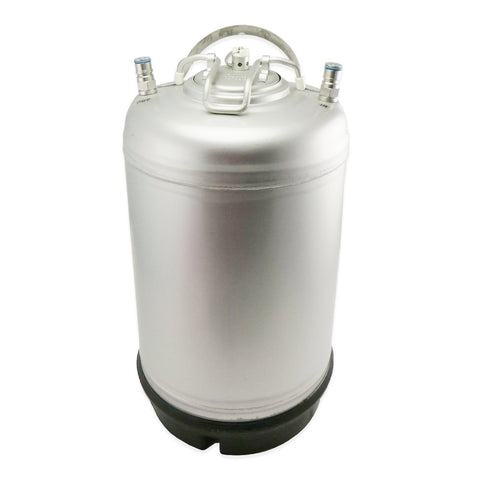 3 Gallon Stainless Steel AMCYL Ball Lock Keg - New
Looking for a reliable option to keg smaller batches below the standard 5 gallons? Look no further than the New 3 Gallon Stainless Steel AMCYL Ball Lock Keg. It offers the flexibility you need with a smaller keg, while maintaining the same quality as the classic Cornelius design.
Crafted from food-grade 304 stainless steel, this ball lock keg is an excellent choice for serving up a smaller batch of beer, cider, sparkling mead, soda, pop, or any other carbonated beverage at intimate home gatherings.
Specifications:

Stainless Steel (304)
1.2mm Thick Walls
Post thread size is 19/32"
NSF Approved for beverage use
ISO 9000
Manual pressure relief valve that vents at 130 psi
Features the classic single steel carry handle
Serial numbers on each part with sanitary welds
Dimensions:

17 1/2" Height
8 1/2" Diameter
Please note: The keg posts are "clean in place", Removing posts voids the warranty.

---
We Also Recommend