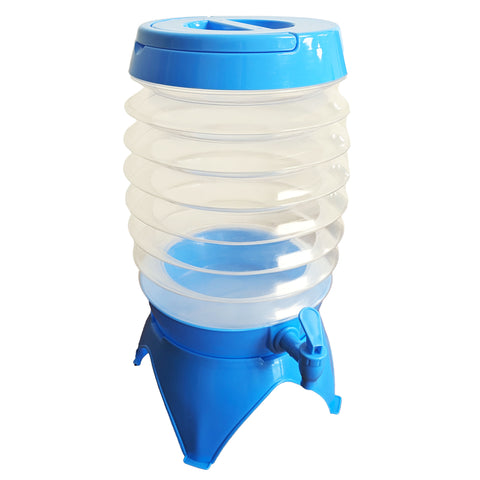 Collapsible Plastic Beverage Dispenser - 9.5 L
Our Collapsible Beverage Dispenser is crafted from BPA-free, food-grade plastic, making it the perfect choice for various drinks, including wine, beer, ciders, and juices. With a generous 9.5-liter capacity, it is easily collapsible, allowing for effortless portability and quick setup whenever you need it.
Included with the dispenser is a handy stand and spigot, enabling tabletop dispensing without the hassle of finding a suitable edge.
Specifications:
Food Grade Plastic stand and spigot
9.5 Litre Capacity
Collapsible

Dimensions:
17 1/2" High (extended with stand)
5 1/4" High (collapsed with stand)
---
We Also Recommend