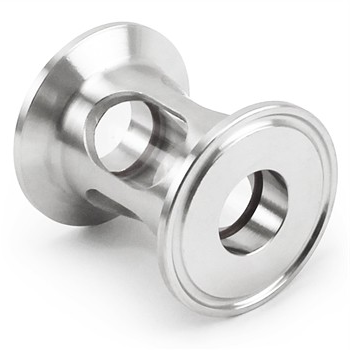 Ss Brewtech 1.5" TC Micro Sight Glass
Don't let its small size fool you. This sight glass is highly functional and practical. It can be easily disassembled for cleaning, ensuring that you can maintain its pristine condition with ease.
For your peace of mind, we also offer a replacement Borosilicate Glass insert, just in case the one with this unit becomes lost or damaged. It's all about convenience and ensuring you have everything you need for a seamless brewing experience.
Add the 1.5" TC Micro Sight Glass to your brewing arsenal and enjoy the benefits of space efficiency and ease of maintenance. It's a must-have for brewers who appreciate practicality without compromising quality.
Specifications:

Stainless Steel (304)
Borosilicate Glass
1.5" TC Flanges
Easy to disasseble for cleaning
2 1/4" Long

---
We Also Recommend