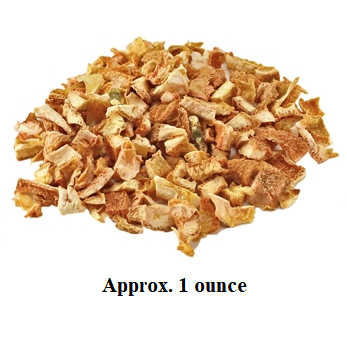 Sweet Orange Peel - 1 Approx. oz (28 g)
Add the unmistakable fruity feel to your next summer beer with the Sweet Orange Peel. This spice provides you with the best opportunity to make your brew refreshing and tasty by bringing the distinct character of sweet oranges to it.
In contrast to bitter orange peel, which contributes substantially to the beer's taste and bitterness, Sweet Orange Peel is considered mainly an aromatic spice that doesn't influence the final flavour of the beer in a very pronounced way.
That's why it works best for beer styles where the distinct aroma of sweet table oranges will effectively interplay with the malt bill or hop character in the taste.
---
We Also Recommend