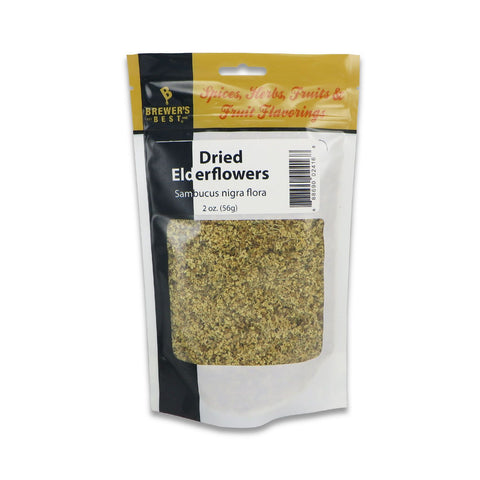 Elderflowers - 2 oz (56 g)
Imbue your next homebrewing experiment with the distinct floral character of Elderflowers.
The complex and aromatic profile of this spice can add an interesting and exciting twist to a fruit beer, holiday beer, or just any other style where the rich floral aroma and flavour are deemed appropriate.
Elderflowers are commonly used in winemaking and make part of recipes for a wide variety of traditional drinks in Eastern, Central, and Northern Europe.
You have to try it to understand its rich potential for brewing.
---
We Also Recommend