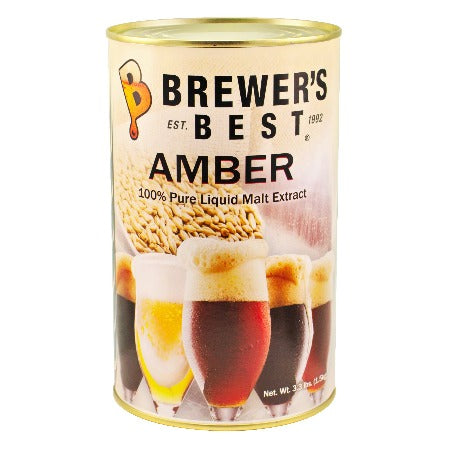 Brewer's Best Amber Liquid Malt Extract (LME) - 3.3lb
Getting the pleasant caramel character in an Amber Ale or Bock won't be much of a problem when brewing with Amber Liquid Malt Extract.
Made with quality base malt and an assortment of specialty and crystal malts, this extract delivers a convenient solution for brewing malt-forward beers that will benefit from the slight caramel sweetness delivered to the wort.
Not to mention the deep amber colour with light red hues that will make you stare through the glass for hours.
Country of Origin: Canada
Usage Rate: up to 100%
Colour: Lovibond° 10 (EBC° 25.2)
---
We Also Recommend