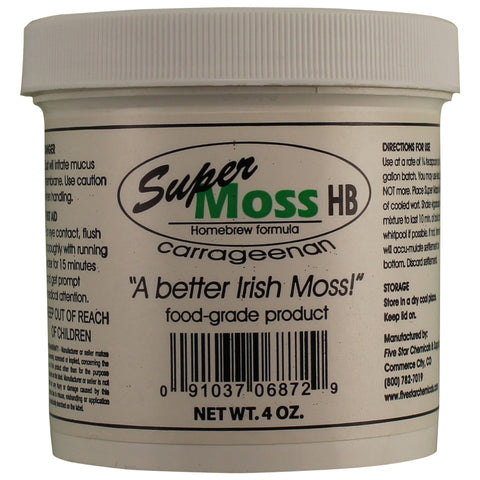 Super Moss HB 4 oz (113 g)
Five Star Super Moss HB is your favourite Irish Moss, but even better! With a reviewed formula and small additions of coagulating chemical compounds, this kettle additive works wonders for clarifying beer and eliminating chill haze.
It works by binding the protein molecules responsible for haze formation and making them settle down with the trub after the boil has been carried out. As a result, most of the molecules responsible for the beer's opaque appearance are eliminated before fermentation, which eliminates the need to add fining agents after the fermentation has been carried out.
FIRST AID: For eye contact, flush thoroughly with running water for 15 minutes and get prompt medical attention.
---
We Also Recommend