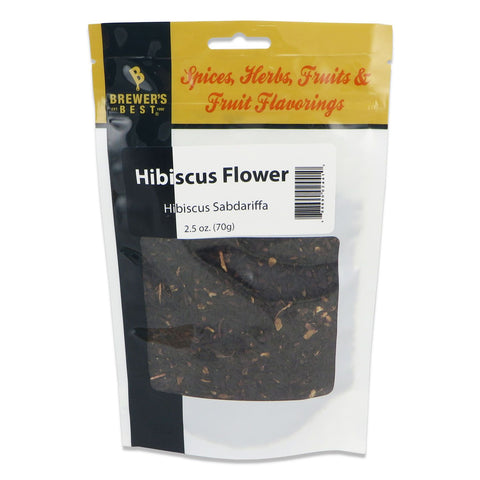 Hibiscus Flower - 2.5 oz (71 g)
Hibiscus Flower has been used for centuries in everything from tea to punch and beer. It is a very peculiar plant due to its various properties, which made it part of different medicinal traditions all around the globe.
When used in brewing, Hibiscus Flower imparts a very distinct aroma and flavour, which can be compared to that of citrus fruits, as well as a very intense deep red colour. Thus, it can be used both as a colouring agent, and an aromatic spice, able to enhance a variety of beer styles.
---
We Also Recommend