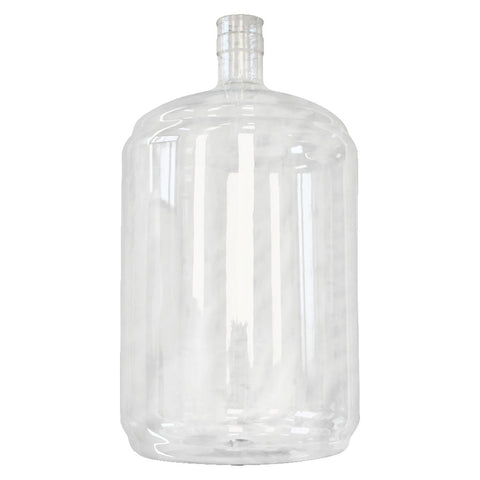 P.E.T. Plastic Carboy - 3 Gallons
This Carboy is perfect for your brewing needs, made of P.E.T. plastic to ensure the best quality. With a capacity of 3 gallons (11.4 Litres), it is ideal for both primary and secondary fermentation. Its lightweight and transparent design not only allows you to easily monitor the brewing process but also makes it convenient to handle.
Cleaning is a breeze, thanks to the easy-to-clean material. Plus, you'll love how it doesn't absorb any flavors from your brew, maintaining the taste as intended. Don't forget, it uses stopper #10 for a secure and reliable seal.
Specifications:
BPA Free Food Grade Plastic
3 Gallon (11.4 Litre)
Hole fits any #10 stopper
Will also accommodate carboy caps
---
We Also Recommend