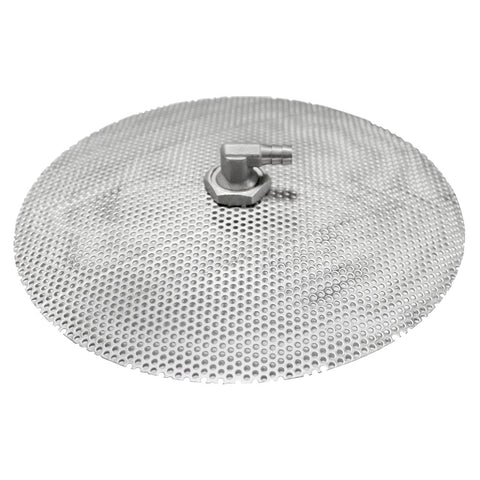 Stainless Steel False Bottom - 12"
The use of false bottoms in your brewing process helps to prevent grains and hops from passing through, effectively drawing in the liquid from your mash. By allowing maximum water flow over your ingredients, it aids in the filtration of your mash. This will fit perfectly in either a kettle or a round cooler.
12" diameter with 1/2" height. Comes with 3/8" barbed 90° stainless steel elbow hose fitting in the center to draw the wort from beneath the dome.
Specifications:

Stainless Steel (304)
Fits any vessel with internal diameter greater than 12"
Domed design
3/8" OD Barbed Hardware
12" Diameter
1/2" High
---
We Also Recommend