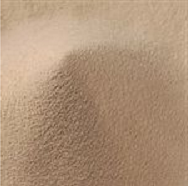 Wheat Dry Malt Extract (50 lb)
This dry wheat malt extract will help to adjust the flavour of your homebrew. Due to the extra dehydration, this dry wheat malt extract contains approximately 2% water giving it a much longer shelf life than liquid malt.
Dry malts extracts are easy to measure and weigh; however, they will also absorb moisture if not properly stored. If you are not planning on using the entire 50 pounds at once, it is suggested that you place the dry malt in smaller sealed containers or try and get as much air out of the bag as possible before closing to prevent clumping from excess moisture.
---
We Also Recommend