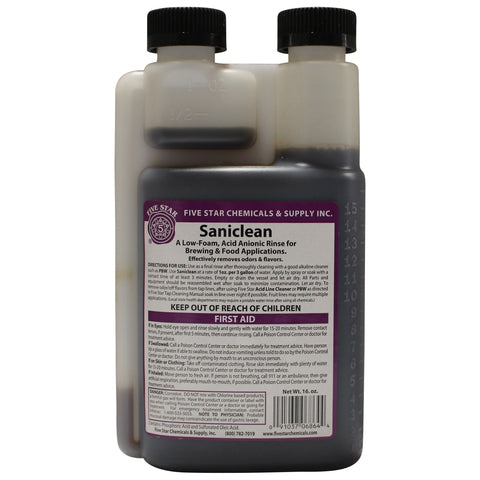 Saniclean Low-Foam, Acid Anionic Rinse - 16 fl oz (473 ml)
This product is a low-foam, acid anionic rinse designed for brewing and food applications.
It is recommended to use this product as a final rinse after using a reliable alkaline cleaner such as PBW for thorough cleaning.
It can be used as a soaking submersion sanitizer, a spray sanitizer, or a brush-on solution.
This rinse is specifically formulated to produce low foam, making it suitable for any application that requires minimal foam, such as pump applications.
---
We Also Recommend