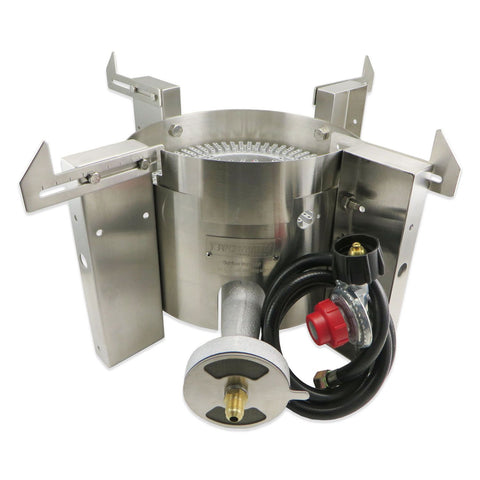 HellFire Burner
When you require a powerful and stylish way to bring your wort to a boil, the HellFire Burner"¢ is the perfect addition to your inventory.
True to its name, this high-powered burner generates a flame that is concentrated enough to quickly heat common 5 gallon batches or accommodate larger batches. Additionally, the adjustable retaining bars ensure that brewing kettles up to 19.5 inches in diameter can be securely placed, making this burner a versatile tool.
Maximum 140,000 BTU/hr
Please note: Propane burners are exclusively intended for outdoor use. It is not suitable for enclosed spaces!
---
We Also Recommend