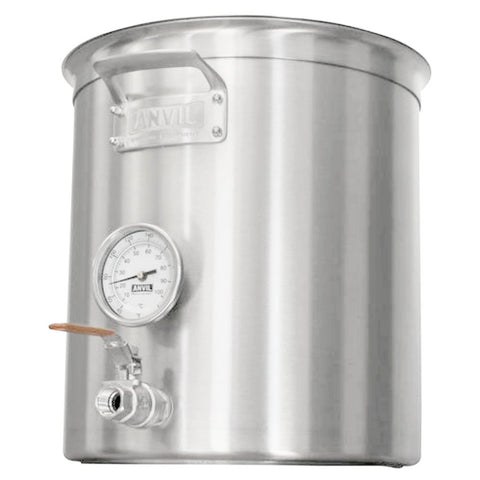 Anvil 7.5 Gallon (28L) Brew Kettle
The 7.5 Gallon Brew Kettle by Anvil is the piece of brewing equipment you've been seeking to up your homebrew game. Crafted from high-quality stainless steel for superior performance, this pot is perfect for small batches.
Upon arrival, this kettle is ready to use with its included two-piece ball valve and built-in probe thermometer. Boasting dependability, pleasing aesthetics, and ease-of-use, the Anvil Brew Kettle is primed to help you make the best beer possible for many batches to come.
We suggest you order this product by itself. Shipping additional items inside the pot increases chances of damage during shipping. We will of course package and ship items inside a pot if you want. But we can not assume liability for damage if you choose to do so.
---
We Also Recommend