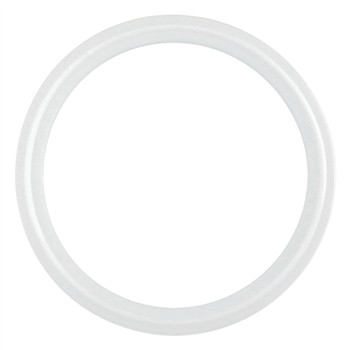 Tri-Clover Clamp Gasket 4" TC PTFE
The Tri-Clover Clamp Gasket with a 4" TC connection is made from PTFE, a high-quality material known for its resistance to chemicals and temperature extremes.
This gasket is designed to create a secure and leak-free seal between two tri-clover fittings. It is compatible with other 4" TC fittings and can be easily installed or removed for maintenance or cleaning purposes.
The PTFE material used in this gasket provides excellent chemical resistance, making it suitable for use in brewing applications where different fluids are involved. It also has a wide temperature range, allowing it to perform well in various brewing conditions.
Specifications:

Polytetrafluoroethylene

 (PTFE)
Works with 4" TC hardware
---
We Also Recommend