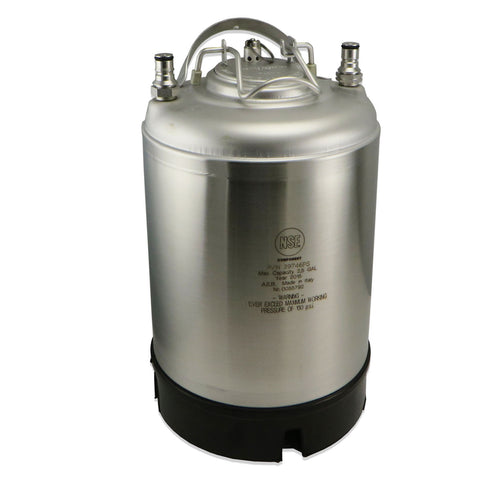 New 2.5 Gallon Keg - Single Handle AEB
For kegging smaller batches with minimal headspace, the Single Handle AEB 2.5 Gallon Keg is the perfect solution. This stainless steel keg is brand new and unused, ensuring its top-notch quality.
It's specifically designed for splitting standard 5-gallon homebrew batches into two, allowing you to conduct further experiments with ease. Additionally, it's well-suited for carbonating other beverages like cider, soda, sparkling mead, pop, or any creative concoction you wish to experiment with.
Important notice: Please note that the keg posts are "clean in place." Removing them will void the warranty.
---
We Also Recommend